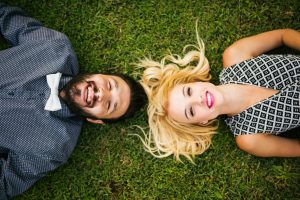 Dentistry causes many people to suffer from anxiety and stress. Some of those patients even forego dental care just to avoid the time in the chair.
There's a better way to receive dental work at Center Point Dental! If you find yourself feeling panicky at the thought of an upcoming cleaning or procedure, you need to know that we can deliver safe, comfortable relaxation in our office. We offer nitrous oxide, oral and IV sedation to alleviate your anxiety and allow you to get the dental attention you need.
Ready to enjoy a more confident and healthy smile? It's as easy as scheduling a free consultation with our compassionate dentists. Doctors Diquattro and Flaherty want to help you discover a more comfortable kind of dentistry!
Nitrous Oxide
Nitrous oxide is also known as "laughing gas." This breathable gas makes patients feel calmer and more at ease. It can even reduce sensitivity. Nitrous oxide wears off quickly and doesn't require patients to arrange a ride with someone beforehand. Patients who choose nitrous oxide sedation can drive themselves to-and-from their appointment.
Oral Conscious Sedation
The steps to oral conscious sedation are simple:
If you are prescribed two pills, take the first pill the night before your treatment so that you can get a good night's sleep, and feel rested and relaxed for your treatment the next day.
On the day of your treatment, take your prescribed pill approximately one hour before your appointment time. The anti-anxiety, anti-fear drug will take effect quickly so that you can feel completely calm about your approaching treatment. Someone will have to drive you to and from your dental visit.
During treatment, you will remain conscious and able to respond to your dentist, but in a deep state of relaxation. You will feel as if you had a nap once your procedure is over and you are safely home with your improved smile.
IV Sedation Dentistry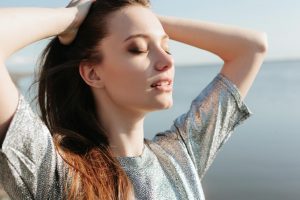 IV sedation involves administering a sedative through the vein. The medication works quickly and the patient does not have to do anything outside the office. Our dentists will closely monitor the patient's vitals and adjust the level of sedation as needed.
Benefits of IV sedation include:
Offers a deeper level of sedation
Works quickly
Fast recovery time
Works even for severe anxiety
Safe for children
Reduced or eliminated memory of appointment
Diminishes gag reflex
Still conscious, but feeling as though you are in a light state of sleep
Relaxation and Safety for Your Child
We also offer IV sedation for children who are anxious or those who need extra help during their dental appointment. Dental procedures can be completed safely and painlessly with IV sedation. Our specialists are qualified and experienced in administering IV sedation to young patients.
Contact Center Point Dental Today
If you would like to explore your sedation options, we are happy to speak with you. Contact our Payson office today to receive the comfortable dental care you need.