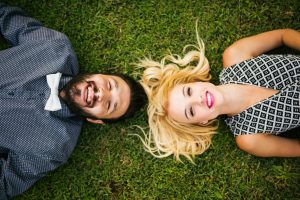 Dentistry causes many people to suffer from anxiety and stress. Some of those patients even forgo dental care just to avoid the time in the chair.
There's a better way to receive dental work at Center Point Dental! If you find yourself feeling panicky at the thought of an upcoming cleaning or procedure, you need to know that we can deliver safe, comfortable relaxation in our office. We offer laughing gas/nitrous oxide and IV sedation for kids to alleviate your anxiety and allow you to get the dental attention you need.
Ready to enjoy a more confident and healthy smile? It's as easy as scheduling a free consultation with our compassionate dentists. Doctor Flaherty want to help you discover a more comfortable kind of dentistry!
Laughing Gas/Nitrous Oxide
This breathable gas makes patients feel calmer and more at ease. It can even reduce sensitivity. For this relaxing treatment, before we start any of our dental work, we'll put a small mask over your nose for you to breathe through during your appointment. Laughing gas/nitrous oxide takes effect almost immediately and will help you relax the whole time you are breathing it in.
Laughing gas/nitrous oxide also wears off quickly and doesn't require patients to arrange a ride with someone beforehand. Patients who choose laughing gas/nitrous oxide sedation can drive themselves to and from their appointment.
Relaxation and Safety for Your Child
We also offer IV sedation for children who are anxious or those who need extra help during their dental appointment. Dental procedures can be completed safely and painlessly with IV sedation. Our specialists are qualified and experienced in administering IV sedation to young patients.
Contact Center Point Dental Today
If you would like to explore your sedation options, we are happy to speak with you. Contact our Payson office today to receive the comfortable dental care you need.