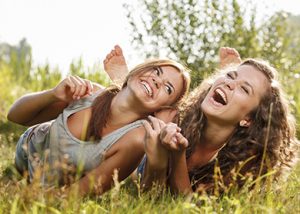 Here at Center Point Dental, our goal is to keep your mouth as healthy as possible, and sometimes you may need a tooth removed in order to do this. Our dentists may recommend a tooth extraction in choice cases to keep your smile healthy and strong. Some of the reasons for a dental extraction include:
Crowded teeth.
Impacted wisdom or other teeth.
Severely damaged or decayed teeth.
Advanced periodontal disease.
A dental extraction is a type of dental surgery, but it is simple and fast at Center Point Dental. We will use a local anesthetic to numb the area so that you feel little to no pain. We will also offer sedation options for patients who feel a little nervous about their extraction.
Remember, we will only perform an extraction if it is truly best for your health in the long run!
What To Expect
After numbing the area, one of our dentists will gently remove the tooth. You should not feel any pain during your time in the dental chair. Some patients notice some pressure.
Stitches are placed in the area after extraction, and we will have you bite down on a cotton gauze pad.
Common Aftercare Guidelines
We may prescribe anti-pain medications or antibiotics, which you should take exactly as recommended.
You can use a cold pack to control swelling.
After 24 hours, you can use a salt water rinse to ease inflammation.
Most patients don't experience an extremely difficult recovery, but you may need to take it a little easy and eat a softer diet.
Avoid using a straw or smoking.
If you experience any problems, don't hesitate to call. We're here for you! We will ensure that your process ends in a more functional and healthier smile!
What About Wisdom Teeth?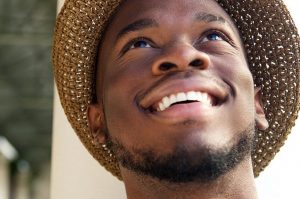 Most patients do not have adequate space in their mouths to allow wisdom teeth to erupt properly. Some of the reasons to remove wisdom teeth include:
Prevent damage to nearby teeth.
Prevent bacteria buildup which leads to disease.
Safeguard your mouth and body from infection.
Reduce tooth crowding.
Most smiles can function more seamlessly without wisdom teeth. We can perform a thorough wisdom teeth examination and help you determine if removal is necessary for you.
Call Center Point Dental for Care With Your Whole Oral Health in Mind!
Dr. Flaherty would love to have you into our Payson office to discuss your oral health and treatment options to address any problems. Our patients really trust our compassionate professionals!